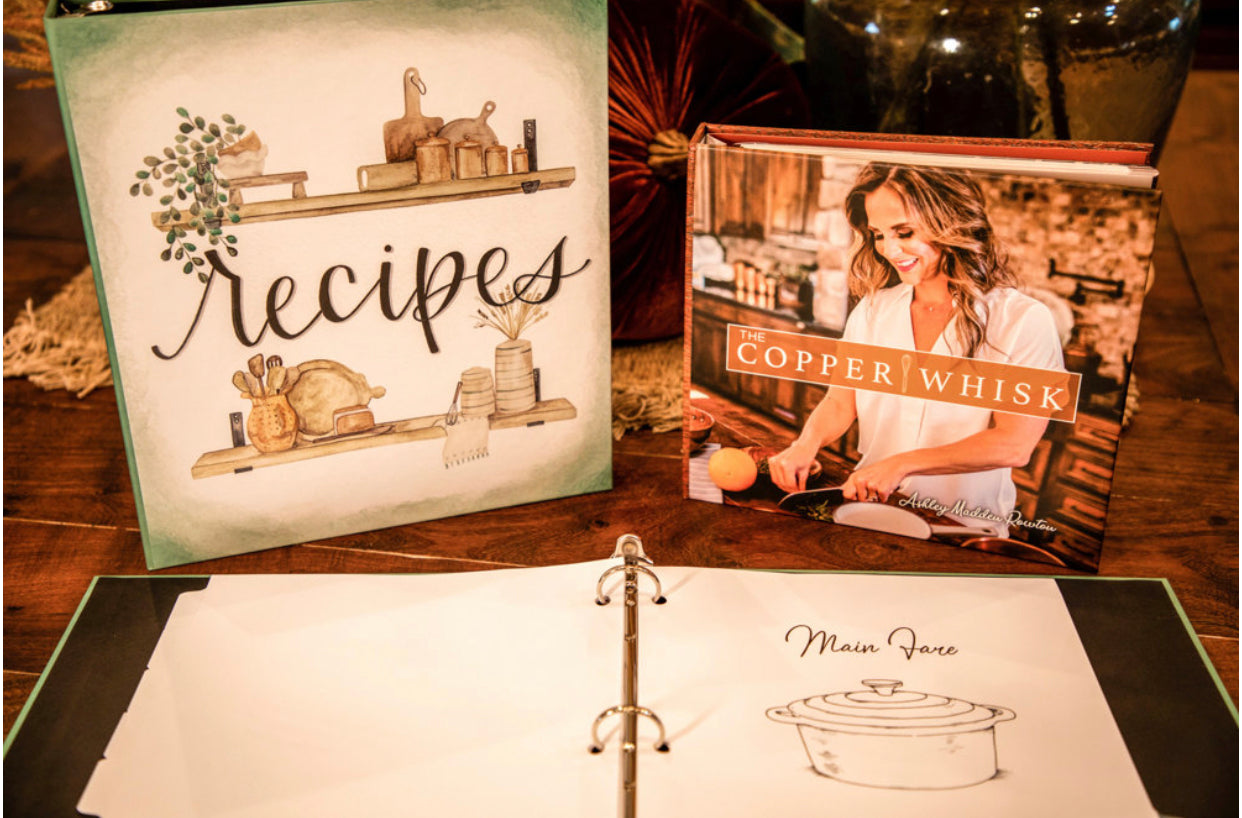 The Copper Whisk Recipe Binder
NOW AVAILABLE!
The Copper Whisk Cookbook
FROM OUR KITCHEN TO YOURS
Incredible Recipes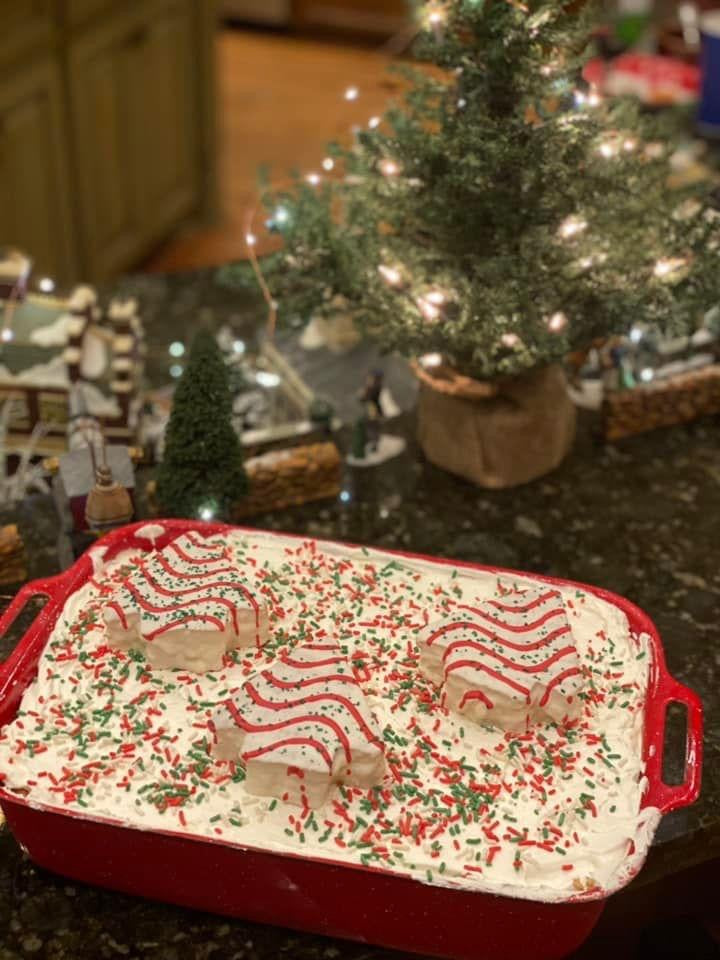 Christmas
Easy to make, pretty to look at & richly delicious!
Appetizer
Patience is a virtue here!  But worth all the effort and calories!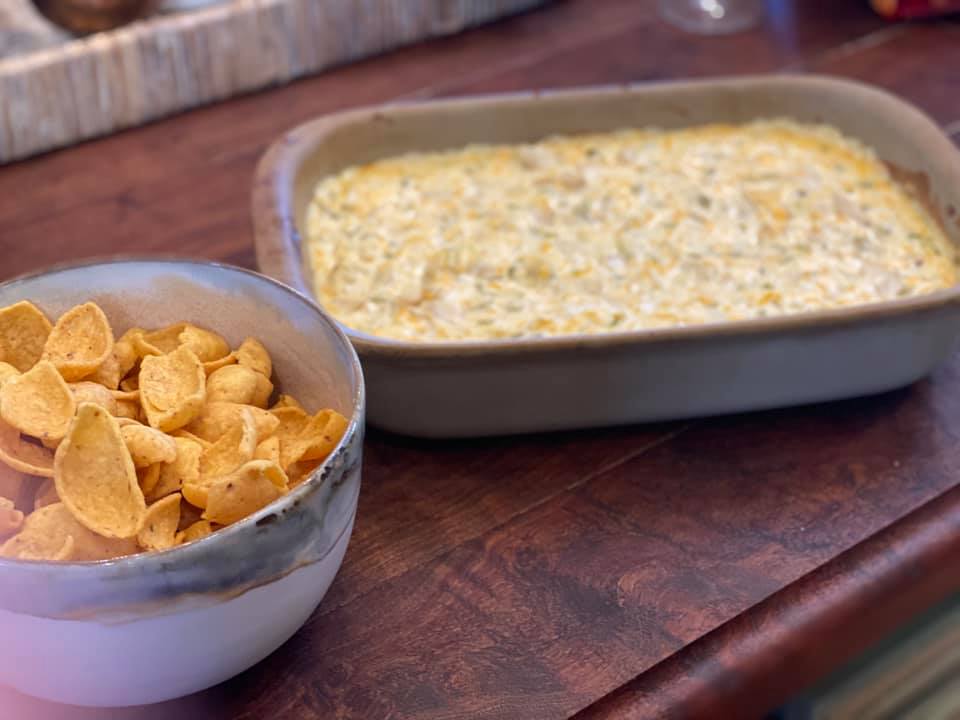 So many great options
Let's Eat
Many of these recipes are family favorites, becoming place holders in my own kitchen that make up our holidays and simple every day. I will be adding more delightful dishes on a regular basis.
It's all about family
Meet my crew!
I am Ashley, wife to Nick, and mama to Ryan (13), Hank (8), and Grady Woods (2). These boys are the reason I love to spend my time in the kitchen. They have all been counter top babies, rolling dumplings, spilling sprinkles, cracking eggs, even hiding the Mardi Gras baby. They request homemade chocolate chip cookies weekly. Nick is most likely the definition of an anti-foodie but loves and supports me anyway. When I can end my day at the supper table surrounded by these faces, I consider that a job well done and what I am most thankful for.
I used to get a magazine called Taste of Home and have said I wished I could cook everything in it. That is the way I feel about your masterpiece. I love the book, the pictures and the comments. I would like to start at the beginning and cook every single dish. You are amazing my lovely grand daughter.
I have looked at every page and read many recipes. Been amazed when I saw my name. Thank you. Thank you for this amazing book, so attractive and loaded with deliciousness, if there is such a word. A magnificent undertaking so well done. I am proud of you. And love you. So special when one's granddaughter shines. As ever with love, Lyda.
I've been pouring over this since I got it a few days ago…over the amazing recipes, the sweet, heartfelt dedications, all of the amazing food I've had the privilege to sample and the memories that go with it. So very proud of you, Ashley! What an accomplishment! If you haven't ordered yours yet, DO IT NOW.
Ashley, I am so proud and excited for your many accomplishments but especially this cookbook! Your love for cooking, family, and friends are shown everywhere!! Your cookbook and recipes will be cherished and passed down from generation to generation! Thank you for sharing your love through food. We are the lucky ones to have you in our lives! I just wanted to be one of the first to tell you how much your cookbook meant to me! I can't wait to start cooking!!!
How lucky am I? I have a kind, caring, beautiful, talented grandniece who shared a cookbook or two or three from her early cache so I could share the books as I visited other relatives in Atlanta. Ashley, your cookbook is beyond . . . everything. You should be proud proud proud of your effort! I certainly am proud proud proud of you. From front cover to back, it's the best. I hope there is a sequel!
It's all in the details!✨ Purely magical, page by page is full of The Copper Whisk's heart and soul. I felt every page and even cried at a few. Although I'm sad that I won't have to text her for recipes anymore, I can't wait to dive in to each one. It's clearly more than cooking, and I can feel Ashley's heart throughout the entire book and what a simple meal is capable of. Families are brought together, memories are made, and traditions for generations are started. Love you Ashley, and I'm proud and honored to see you shine!
Attention Class! Please turn to page 57 of your textbooks! The Copper Whisk is schooling us on the best of the best sides! I was lucky enough to receive a copy of my dear friend Ashley's cookbook. And when I say y'all are in for a treat - that's the understatement of the century! Ashley, I am so very proud of you. The cookbook is absolutely beautiful, and I can already tell it's going to get a workout in my kitchen. I am so glad I have a front row seat for what's next! I love you dearly. Tonight I made the Baked Potato Casserole. Brandon took his first bite, yelled YUM and just kept eating. If you haven't purchased your copy yet, you better get on it!
I got my cookbook yesterday!❤️ I think it's better than "Where the Crawdads Sing!"
Sat down last night read your cookbook cover to cover. It's wonderful, Ashley!! Best part of the whole thing it all was from the heart. You and your family never fail to think of others and make everyone feel special and you managed to do just that with this project as well!!
I got my cookbook and sat down with a cup of coffee and read every recipe in the book. Ashley, you did a fantastic job!!!
Ashley, I have completely thumbed through your cookbook 3 times. It is wonderful! I can't wait to get started! I'm so happy for you!!
I cannot even begin to tell you how excited I am to have this cookbook in my hands! It absolutely made my day yesterday to get it in the mail! Ashley is one of my dearest friends, and to see her hard work come to fruition is a beautiful thing! I've already read it cover to cover and am diving in again today to make my menu. If you haven't purchased your copy yet, go grab yours!
Ashley! The cookbook is AMAZING!!! I love all of it! The recipes, pics, sweet sentiments…It's obvious how much time you spent to make sure every detail was perfect. I'm just so happy for you!
I am seriously blown away by your cookbook. It's stunning. Love the format being able to lay flat. And there's SO many recipes that actually look easy to follow. Can't wait to make some things!!
My dear sweet friend, I am reading your cookbook with delight! I am so very proud of you! To say "I want to put together a cookbook " is one thing, but to achieve it is quite another task! It is beautiful! The pictures, the stories, the memories….it is fabulous! You are so deserving of all the praise! Job well done!
I got mine today and I love everything about it. It's beautiful and so easy to read, the print, the recipes are easy to make as most of the ingredients are things you already have on hand. You have every right to be proud of it. Congratulations on a project well done. Thank you for all the hard work!
Guess what arrived yesterday?! It's beautiful and perfect and 100% worth the wait. You did an amazing job ❤️
Ashley, this book is AMAZING!! I'm completely blown away. The recipes are all so good and the pictures are incredible! I'm so happy for you!! You did GREAT, my friend. No doubt it will be a huge success!
I just got my cookbook in!!!!! I feel like I just received a million dollars !!!!! Can't wait to start cooking!!!!!! Thank you for creating such a great cookbook full of deliciousness!!!!!
I was so excited the other night to sit down with my favorite wine glass and get to look through the MOST AMAZING cookbook that happens to be by my awesome sis 🤩🥰 Ashley, you outdid yourself on your first try. Everything about it is perfect. 💜
This is beyond wonderful and a true reflection of your love of cooking and your heart. I couldn't be more proud of you. Thank you for giving me a sneak peek. My day is MADE. I adore you and think this will be reordered multiple times. Big things ahead my friend. 😘.
😭😭It is beautiful and perfect in every way. Thank you. I'm so dang proud of you. Love you! We need an HGTV cooking show for you! I'll produce, from the beach! 😘 Couldn't be a more beautiful, well thought out, practical, gorgeous cookbook. Seriously. I'm so glad I ordered for all my peeps. I need more. 😭